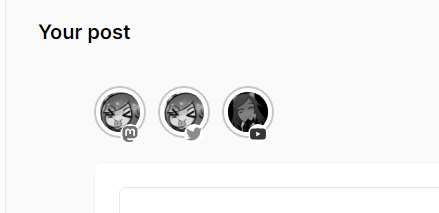 It would be nice if we could select which platforms are enabled by default here when composing.
I am more often than not posting to all platforms rather than none.
Either that or perhaps if it remembers the last selected platforms that would be cool. Perhaps a behavior that can be defined in settings per-workspace.
Select which platforms are enabled by default when composing
JustDalek_ created the item

2 weeks ago